Dream Complete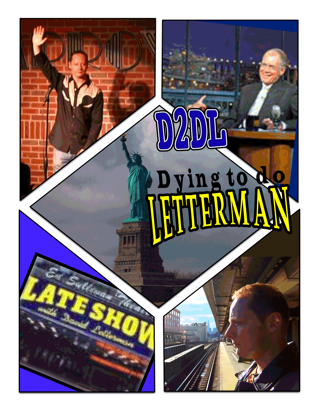 Call the Dream Police and tell them that they can take the day off. Tonght, my appearance on "The Late Show w/David Letterman" airs. I taped it Monday August 31st.  Dave and the gang take Fridays off, so they tape two shows on Monday, and show the second one on Fridays.
I don't want to spoil too much… but I will tell you I had less than a week's notice to prepare and get to New York for the show. Watch the appearance and tell me what you think.
As you can imagine I was very excited. I still have a huge smile on my face that I doubt will ever disappear.  How many people get to realize their dreams? I am very lucky.
The people at the show were incredible. Eddie Brill, the booker, was unbelievably helpful in preparing and right on with every piece of advice he shared.
I know many of you shared in the chasing of this dream and want more details. I'll share more here after the show airs, and will share even more in the documentary we've been making about the whole journey. It's been 4+years since I started this. I can't believe it.
The one detail I would like to share is the amazing appreciation I have for every single person who sent the show an e-mail, offered advice, shared a kind word, or showed support in any way. It was all those things that kept this dream alive and going strong up to the point that I got booked for the show.
Please accept my thanks, and share in the pride I felt when I walked on that stage.
You made it possible.
Thank you.
Steve