Frischluft supports Dying to do Letterman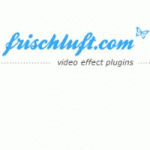 Frischluft, a company that makes great visual FX plugins, has helped bring Dying to do Letterman to fruition today by donating a copy of their sweet After FX plugin Lenscare, something we'll be using in the creation of graphics for the movie.
Getting Focused
For those of you who work with After FX, this plugin allows you to create realistic (and really cool!) depth-of-field effects, making renders cinematically sexy.
In case phrases like "depth-of-field" "plug-in" and "renders" leave you scratching your head, Philipp at Frischluft keeps a great gallery page showing samples of great projects that use Lenscare.
Let's Clear Things Up
One of our favorite examples is The Third and The Seventh, by Alex Roman:

Thanks, Philipp!
Big thanks to Firschluft for their support of our movie…we really appreciate it, Philipp!