Thanks For Staring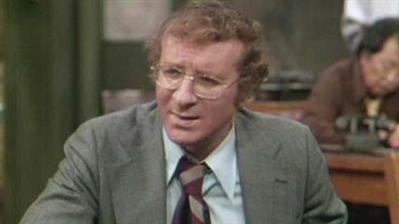 The famous Steve Landesberg Stare
Did you know Al Pacino tried stand-up comedy? So did Kevin Spacey and Craig T. Nelson. I'm sure the list of famous people who have tried stand-up comedy would go on forever. The truth is most comedians don't get famous until they do something besides stand-up. Eddie Murphy and Jerry Seinfeld became household names from TV and movies, not comedy clubs.
One of my dad's favorite sitcoms was "Barney Miller"and I remember watching it with him all the time. He liked it so much that some of his friends called him "Wojo" after the Polish character on the show. I didn't get most of the jokes because I was pretty young. One character was named "Fish" and I thought that was funny.
But there was another character on the show called "Dietrich" that could crack me up with his looks. Most actors would make goofy faces to get a laugh, but somehow this guy could get a laugh by making no face whatsoever. I was too young to know that was called "deadpan," but I knew this guy was great at it. That actor's name was Steve Landesberg.
Soon after I started comedy I learned that Steve Landesberg had been a great stand-up comedian. All the older comedians had stories about him and how he was a "comic's comic." That's the ultimate compliment. If you can impress other comics—you must be great.
Yesterday, Steve Landesberg died from a long bout with cancer. But he left a big imprint on comics, audiences, and TV viewers. It's one of the cool things about life: sometimes a blank stare can cause everyone else to smile.