Welcome to the Official Dying to do Letterman Movie Site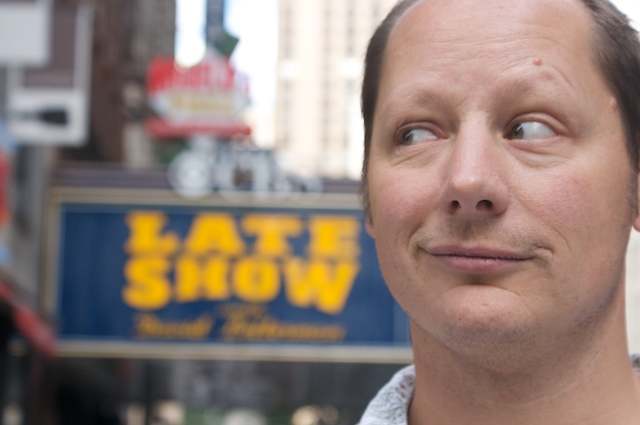 Steve Mazan: Dying to do Letterman.
I'm gonna keep this short.
Thank You
Yes, you. Thank you for visiting this website. This film has been our passion project for the last six years, and more than anything in the world, our dream is to share this story with you.
What's this Site All About?
This is the official site for our feature documentary, Dying to do Letterman, about Steve Mazan, a stand-up comedian who believes one thing: you should live your dream, or die trying.
Have a Look Around
Most importantly, please watch the video on our front page, and leave your email. We'd love to count you as one the amazing people taking part in Steve's journey.
This site will be full of film news, behind-the-scenes updates and interviews, exclusive video clips, and gut-wrenchingly honest blog posts from all of us on the Dying to do Letterman filmmaking team.
Be sure to check out what the film's all about, have a peek at some of Steve's old blog posts from several years ago when he first began his journey, hit us up on Facebook or Twitter, and check out some of the kind people who've already supported Dying to do Letterman.
Finally, you can subscribe to the Dying to do Letterman blog.
We're really happy you stopped by. Please let us know in the comments below what you'd like to know about Steve, the movie, the filmmakers, or anything else about Dying to do Letterman. We're excited to connect with you. See you in the comments!