Welcome–New Beginnings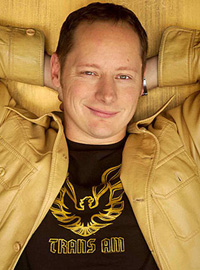 Welcome!!! Steve here. Thanks for coming to the Dying To Do Letterman website. Or, coming back.
A Journey…
Ya see it was six years ago that I started this website as a campaign to spread the word about my project of trying to get on "The Late Show with David Letterman" and now it's been revamped and spruced up as the OFFICIAL website of our movie! (please accept no substitutes.)
I gotta tell you I had no idea this is where we (me, Denise, Joke & Biagio and everyone else involved) would be six years later.
It's incredible. So, thanks for visiting. And if you were one of those people that got involved way back when, thanks for coming back and thanks for your help. Make yourself at home because YOUR action helped us get here.
Where's Here?
By here, I mean having an incredible movie about the whole experience recently finished and being submitted to film festivals. And this great website to showcase it.
From the beginning I've had so much help from friends and strangers alike. Even the new incarnation of this website was designed by an incredible supporter (Linda from IJL Designs) who donated her time. I'm humbled by all the help everyone has offered and given. It's incredible.
As far as we've come, we still have some big plans for the film and would love your help in accomplishing those too. All we ask is that you give us your name and e-mail on the home page, so we can keep you up to date on me and the film. No Spams. No Scams. I promise.
When the movie becomes water cooler conversation you can brag that you were in on the bottom floor. Take that Frank from Accounting. All this just by typing in your e-mail.
So thanks for your help so far, and your help in our new beginning.
Much Appreciation,
Steve