Live Your Dreams, For Pete's Sake!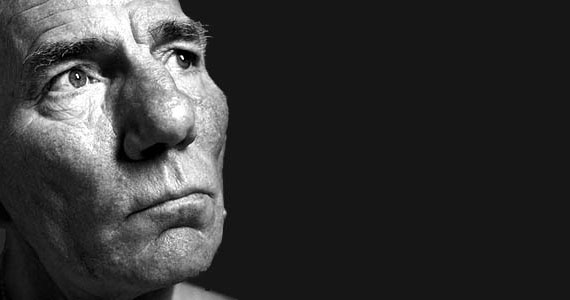 Actor Pete Postlethwaite Never Stopped Living His Dream
"It's not how much time you have, it's what you do with it."
That became my motto after I got diagnosed with cancer in 2005. And no one seems to encompass that outlook more than actor Pete Postlethwaite.
That name not sound familiar? Take a look at his photo and I predict the next thing out of your mouth will be "Oh, I know that guy. He's incredible!"
Postlethwaite is instantly recognizable for dozens of scene stealing roles. I first noticed him as Daniel Day Lewis' dad in In the Name of the Father
and quickly after as Kobayashi in The Usual Suspects

(BTW: I secretly believe Kobayashi IS Kaiser Soze, making his role even more impressive).
Pete Fought the Good Fight
If you haven't heard, this incredible actor passed away yesterday after a long battle with cancer. Spielberg once called him "probably the best actor in the world." Obviously he will be missed. But in addition to losing an incredible talent, we've also lost an incredible spirit.
As I mentioned, Postlethwaite was battling cancer for some time. But all throughout his treatments and sickness he continued to work. In fact, the last two years of his life were some of his most productive and high-profile. In 2010, what would be the last full year of his life, he starred in "Clash of the Titans," "Inception" and "The Town."
He Never Stopped Living His Dream
Amazing. During what had to be some of the toughest times of his life, facing his mortality, he put out some of his best work. I never met Pete or spotted him in a store in Los Angeles. But I feel like I know a little bit about him because he seems to have lived his life not worrying about how much time he had, but rather, what he was doing with it.
We should all learn this lesson. For Pete's sake.