Steve's David Letterman Dream Comes to Chicago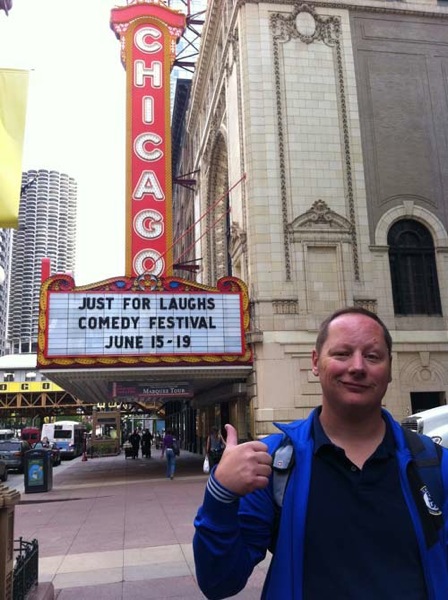 Besides David Letterman…
People always ask me besides performing on the David Letterman show, "what are you Dying to do?"
Well, I have about 3000 things I'm dying to do, but I can tell you that one of the biggest is to share our documentary "Dying to do Letterman" with my fans, friends and family in Chicago. Of course I want everyone in the world to see the movie, but showing it in Chicago will be extra special.
Chicago, Here We Come!
Next week we will bring "Dying to do Letterman" to Chicago for the Just For Laughs Film Festival. We are showing twice at The Gene Siskel Film Center on June 17th and 30th.
We'll also be squeezing in a suburb screening of this work-in-progress "Festival Cut" at the Arcada Theatre in St. Charles on June 26th. Proceeds will go toward helping us finish the film and make an awards run in 2012.
Long Time Coming
As soon as we finished the movie, and truthfully throughout the editing, I've daydreamed about it showing in the Second City. For the first 18 years of my life I never saw a movie outside of Chicago or the suburbs. Every great movie-going experience was there. I wanted my movie to join that club.
Biagio's Hometown Has Already Seen It
In April we took the film to Biagio's hometown of Cleveland for the Cleveland International Film Festival. He and his wife Joke were married at the same hotel we stayed in for the festival. So for them, as the filmmakers, it was special to return and show off their movie. And to win a big award! I could see how excited and proud Biagio was to be sharing it with the city where he grew up. I wanted that same feeling.
Now I'm gonna get it!
"Dying to do Letterman" gets to join all those great memories of movies I remember seeing in Chicago as a kid. I can't wait to "go…back to that same old place…sweet home Chicago."