Steve Here – Great Week of Dying to do Letterman Updates…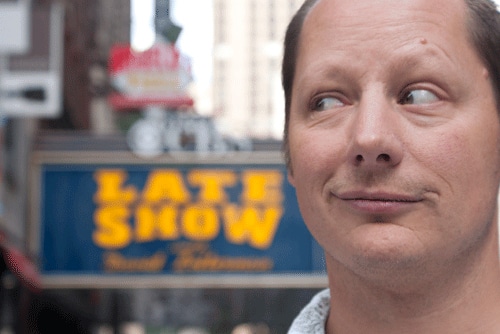 Hey everyone, Steve here.
What a Week!
Lots of news this week for "Dying to do Letterman." Books, Benefits, Blogs and breaking barriers in our Kickstarter campaign.
Giving Back…
We were able to pay much of your love and support forward. The benefit screening of "Dying to do Letterman" we donated to a young girl with leukemia raised $8000 for her and her family!
Here's a little video I made for you with all this week's details:
And as we head in to the final two weeks of our Kickstarter campaign to bring "Dying to do Letterman" to theaters across the country, I want to personally thank you for all your support this far.
You've touched me more than you'll ever know.
To see so many of you share in my dream is something I could have never hoped for. I'll treasure your kind words and generous pledges forever.
I promise to keep giving back myself with even more charity events and screenings in the coming months.
If it's okay, I'd like to ask you one more favor:
The campaign is almost over, and our time to really compete for an Oscar® this year is running out.
Please help us create a final push to bring my movie to theaters everywhere.
Spread the word to anyone who will listen.
Do you know friends and family who might be willing to help make my dream of touring with this movie a reality? Please give them this link and ask them to pledge, and to share the link with others:
http://www.dyingtodoletterman.com/fund
Coming soon…
…we'll have all the information on our upcoming NYC and L.A. screenings for DocuWeeks…28 screenings you've already helped put together with this campaign.
28 screenings because of YOU.
Til then, Thanks,
Steve